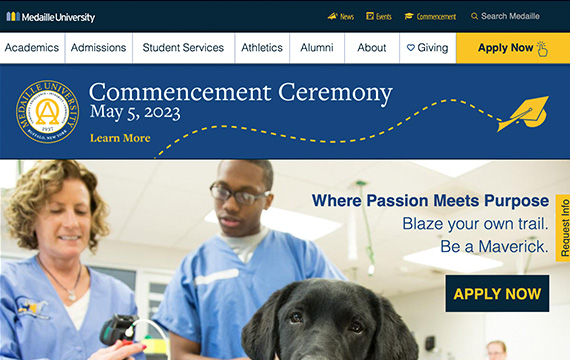 Medaille College Website
website design
As part of the Medaille college's web team, I designed the responsive layout and visual look of our new website. I also setup the Drupal CMS interface so that we have a workflow that allows our many web editors to easily update the content for their office or department.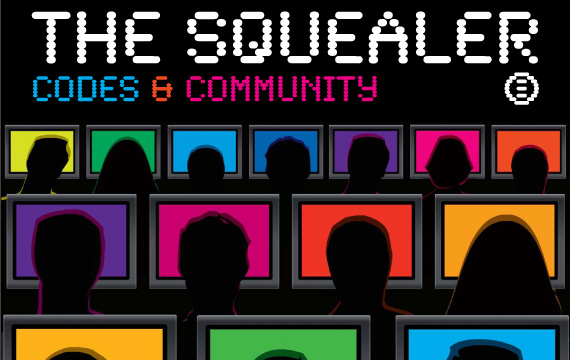 The Squealer
Codes & Community
Volume 18, Issue 1
Spring/Summer 2008
page layout and illustration
The Squealer is the media arts journal of Squeaky Wheel, Buffalo, NY's media arts center. I was responsible for the illustrations and layout.
click on image to enlarge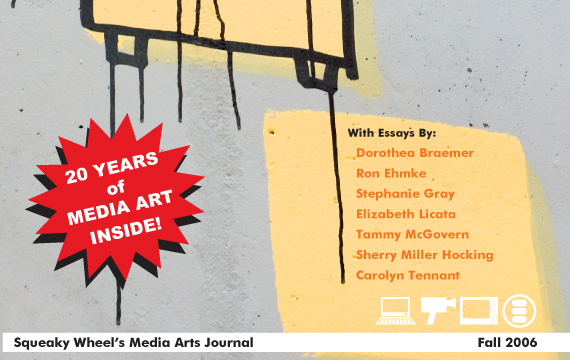 The Squealer
20th Anniversary Issue
Volume 17, Issue 1
Fall 2006
page layout
The twentieth anniversary issue of The Squealer was amazing to work on. We looked through twenty years worth of documents and videos for artwork and inspiration. Its amazing what this organization has done. The design and layout of this issue needed to be subtle so that Squeaky Wheel's amazing history could speak for itsself. This issue included a timeline and articles from past staff and members.
click on image to enlarge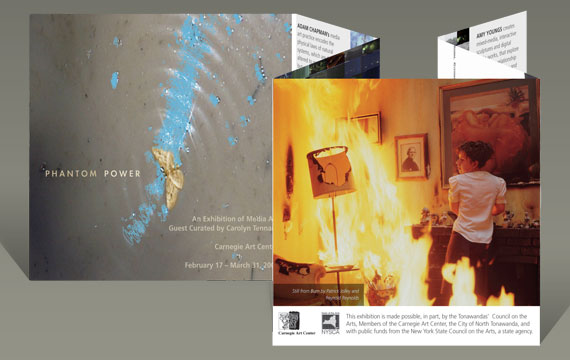 Phantom Power
catalog design
Phantom Power was a media art exhibition at Carnegie Art Center in North Tonawanda, New York. The exhibition was curated by Carolyn Tennant.
click on image to enlarge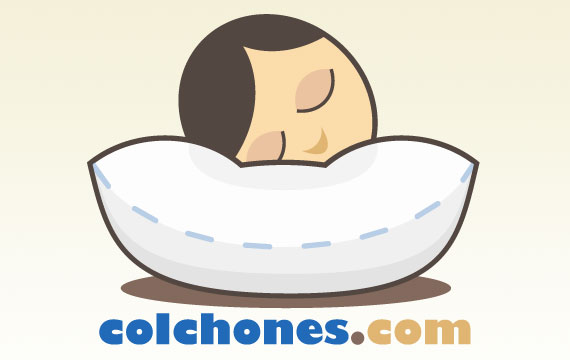 Colchones.com logo
vector logo
Colchones.com is a website about mattresses. I came up with the concept for this logo as well as the ilustration and typesetting.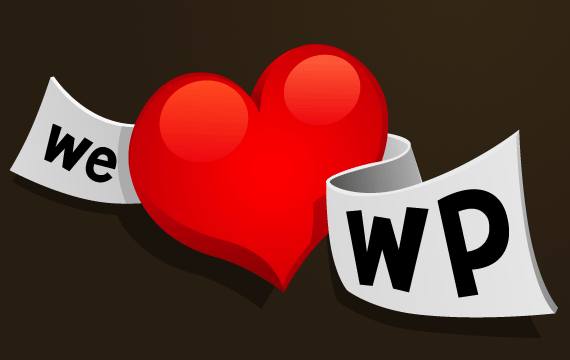 We Love WP logo
vector logo
WeLoveWP.com is a website for outstanding sites built with WordPress. It was a special pleasure for me to design the logo for WeloveWP.com because one of my sites, IconIcon.net, was featured there.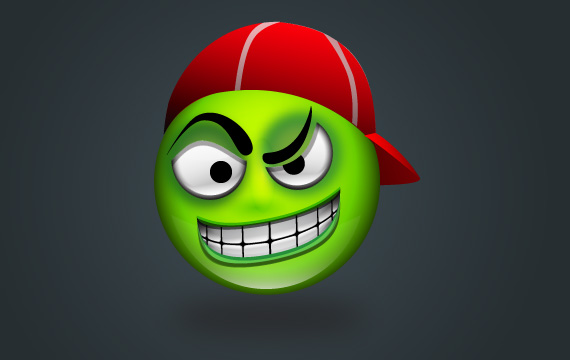 GameFace Media logo
vector logo
GameFace Media is a company that does sports photography. They work a lot with children's teams and wanted a logo that would represent the fun and competative spirit of sports.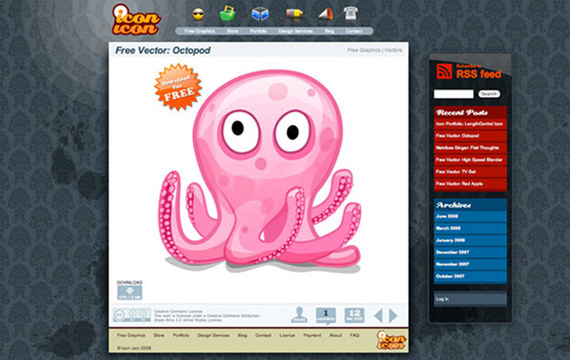 iconicon.net
website design
iconicon.net was a website for distributing icons, free vector and bitmap graphics and stock icon sets. I designed the site and created all the graphics and illustrations. iconicon.net was built around wordpress.
Icon Icon is now closed but you can still visit and browse the archives.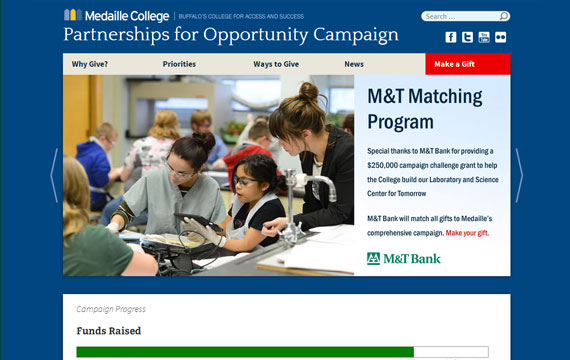 Medaille College:
Partnerships for Opportunity Campaign
website design
I worked with the Campus Relations staff to design a website for the College's Partnership for Opportunity Campaign. This site was built using WordPress and is fully responsive.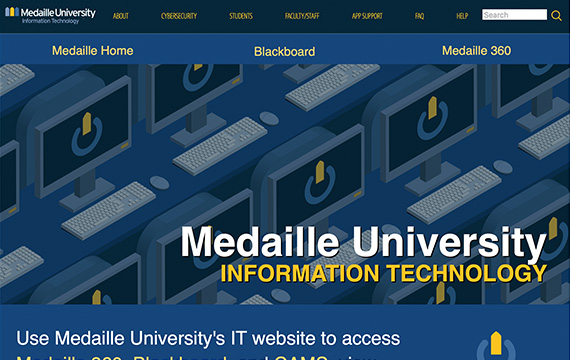 Medaille College:
Information Technology Support Site
website design
The Medaille College Information Technology Support Site hosts the ever-changing information, tutorials, and FAQs for the Information Technology Department at Medaille College. I designed and built this site using Drupal so that all of the IT staff could easily update the information for their area of expertise.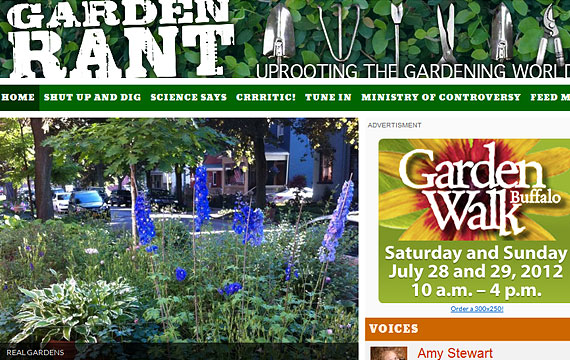 Garden Rant
website design
I worked with the writers at Garden Rant to both update the design and move the blog from TypePad to a self-hosted WordPress site.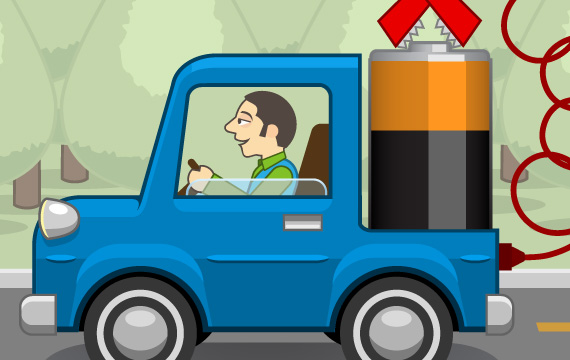 Electric Car
vector illustration
I made this image as a stock illustration that could be used to accompany articles about alternatively powered vehicles or green technologies in general.
click on image to enlarge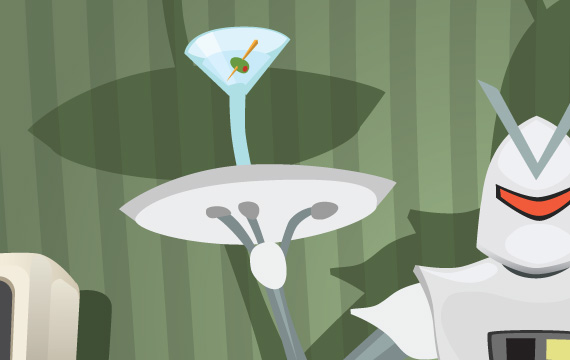 Robot Butler
vector illustration
Robotics and futurism are two of my favorite things. I made this image to be used as a stock illustration for articles or blog posts about the future of consumer robotics in the home.
click on image to enlarge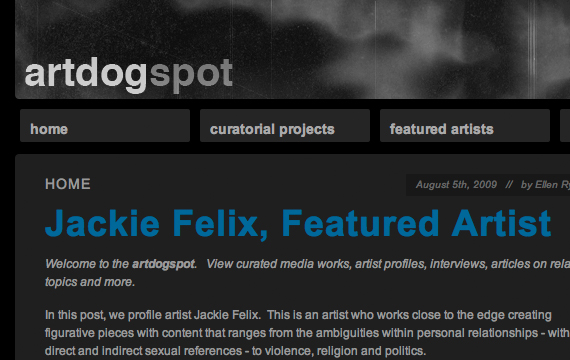 artdogspot.com
website design
artdogspot.com is a website focused on art, film, video and digital art. The site features curated projects, interviews, artist profiles and more. artdogspot.com is produced and written by Ellen Ryan. I worked with Ellen to create the visual design and interface of the website.